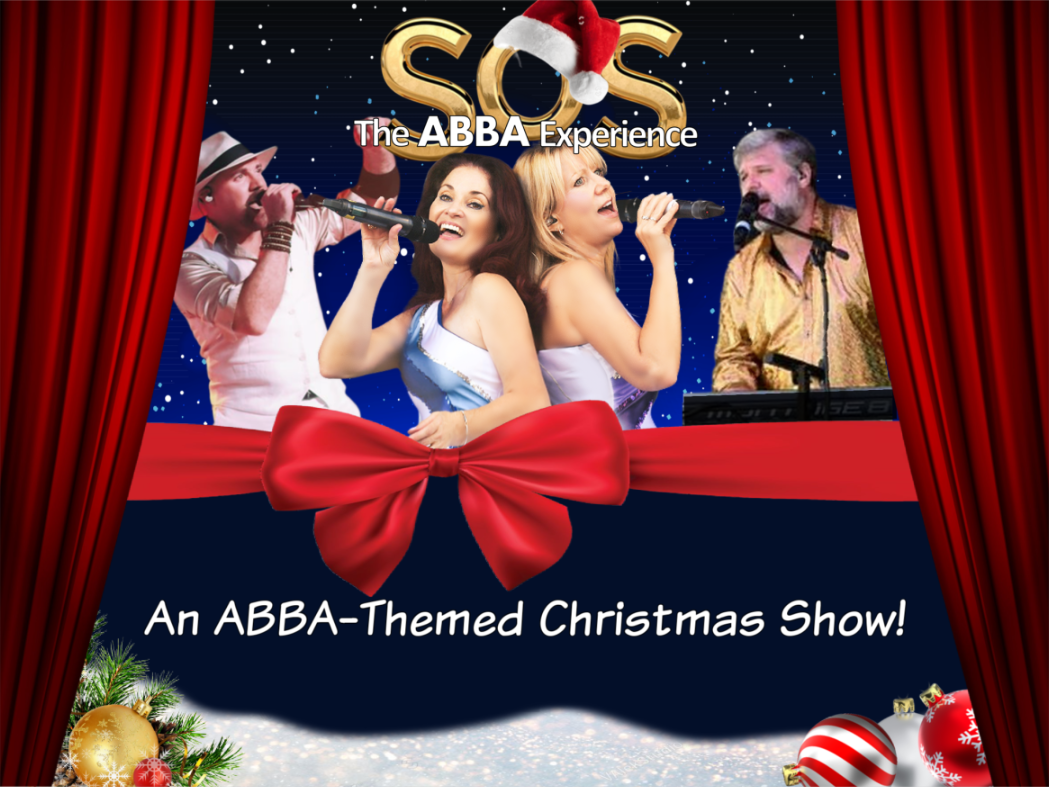 SOS – The ABBA Experience wishes to spread some holiday cheer through the power of music. SOS is pleased to be performing a Christmas-themed show this December at the Gladstone Theatre in Ottawa. Bring your family and friends to celebrate the holiday season through the uplifting music of ABBA. Sing along to your favorite hits, including Christmas songs performed in the style of ABBA. We expect a lot of interest in this event, so we have scheduled two events, including a matinee on Sunday that is perfectly suited for our younger fans.
Where: Gladstone Theatre
Address: 910 Gladstone Ave, Ottawa, ON K1R 6Y4
Tickets:  Adults: $40, Children 12 and under: $36 (taxes and fees included)
Dates:   Saturday, December 17, 2022 at 7:30 pm
              Sunday, December 18, 2022 at 2:00 pm
Doors Open: 1 hour before show time
Both shows are open to all ages and are reserved seating events.
See you at the Gladstone!
December 17, 2022 - 7:30 pm
December 18, 2022 - 2:00 pm